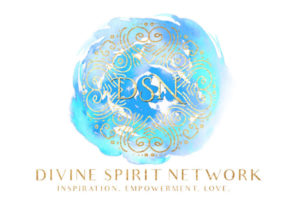 Join Us for Something That Goes WAY Beyond Being
"Just an Affiliate " for Divine Spirit Network…
…with your help we can fund Girls in Kenya to receive an education AND an entire village in East Africa, lifting 1,000 people out of extreme poverty!
Thank you for becoming a part of our community…
We're thrilled to have you join us and Be The Change we want to see in the world.
Here's the quick, two-minute overview:
The demand for conscious TV has been beyond anything I could have imagined. And not just TV…the last year of birthing this network especially has been a great adventure of expanding transformational media of all kinds, meeting with industry visionaries and traveling across the globe.
It's been a real adventure.
The one common thread throughout it all has been, well, I guess the word would be…
Gratitude.
It seems that people just feel grateful when they discover that they really can watch TV and other programming that's in alignment with their highest ideals, beliefs and vision for their souls AND life.
I sure know I do.
Click Here to Sign Up as an Affiliate
OR
Already Signed Up as an Affiliate? Next Step
One of the "launch elements" we considered, obviously, was the impact we desire to have aligned with our mission. We were going to work with one of our cause partners, Village Enterprise, which works to lift Africans from extreme poverty through evolved entrepreneurism in connection with Yanik Silver. We had always planned to make a donation toward their work — but could there be something more?
I was thinking about how we might present them in "the launch" and then something jumped out at me…it got me thinking…
"What if we could join in actually taking an entire village in Africa out of extreme poverty together AND help tribes of girls have an education so they can avoid the barbaric practice of FGM?"
We are looking to strategically develop an ongoing partnership with both Days For Girls and Village Enterprise which would provide a grouping of 50 complementary businesses an entire village would need to prosper.
We're putting 50% of all proceeds (essentially every dime) to support lifting an entire village out of extreme poverty in partnership with Village Enterprise.
AND
DAYS FOR GIRLS, INTERNATIONAL 
(Pic)
And the most intriguing part of all of this: 
No Front End Commissions.
…Zilch!
…Zero! 
…Nada!
Yes, that's right. In order to make the impact we want to here, there is no front-end commission. All proceeds are funneled right back to Days For Girls and Village Enterprise for this massive undertaking because of the impact they are proven to have.
Each new three-person business costs $500 to start and benefits an average of 20 people. Doing the math means we need $25,000 to fund an entire village of 50 micro-enterprises (that's 50 x $500). The impact will be 1,000 people lifted out of extreme poverty (50 businesses x 20 people).
By selling 1,000 sets we can fund an entire village of complementary micro-businesses. That means for each of the Limited Edition Evolved Village packages you help sell, we are directly impacting one person and helping lift them out of extreme poverty in East Africa.
This includes:
An autographed copy of the new, fully updated version of the Evolved Enterprisebook (physical and digital).
Bonus content:

Story Bonus – Discover how to tap into your unique origin story to connect with anyone and bond customers and collaborators alike to your ideals, brand and vision.
Vision Bonus– How to create your own big picture 'Vivid Vision' for the future and use it as a crystal clear roadmap for everyone involved with your enterprise.
Journaling Workshop– Yanik's secret weapon for tapping into your deepest creative and intuitive reservoirs as an impactful entrepreneur.

Exclusive Gifts:

Illustrated Big Idea Journal.
Unique East African coin bracelets hand-made in Uganda, and more – all worth significantly more than the package cost here.
Instead of getting a commission on the front-end we want to reward all affiliate partners by providing you well-deserved recognition for being part of the founding group for this Evolved village in East Africa.
You look like the Divine Messenger you are, do good & make a big impact, but don't worry – there is still a smart way of earning lucrative commissions on the back end. A win/win for everyone! The best part is, it's already been done once so we KNOW it works! Now let's do it again!
Keep reading for all the details on this or sign up if you know you want to help support this.
We are celebrating the updated and revised hardcover edition of Yanik's Evolved Enterprise, and we've created something truly unique and meaningful in full service of this new way of being a divine messenger in business.
Suffice it to say I am VERY proud of what we have put together, and I'd like you to be a part of it! You'll end up richer on so many levels from it.
Unlike most launches, our goal isn't typical here. It's not just to generate profits and give our partners a great way to earn commissions. We also want to lead by example.
By that, I mean to actually be the change ourselves!
We're focusing on creating a real, tangible impact with every sale – not only helping our customers, and helping you, the affiliate partner, but also others who are in need of help as well.
There's a massive shift happening right now I'm sure you're sensing. As you know focusing primarily on profit is not the best way to succeed in the market and every day, more and more entrepreneurs are discovering that when they build their businesses around a deeper, more meaningful soul purpose… not only do they experience a higher level of joy and fulfillment from their work – they also gain rich rewards and advantages over others still operating in the old paradigm.
They Attract and Keep 'A-Players'
They Get More Media Attention
They Get More Customers (And pay less to acquire them) Because Your Community Wants to Be Part of Your Mission
They Make Significantly More Than Other 'Profit-Only' Companies (Up to 1400% more according to one comprehensive 15-year study)
The research is in and the data is astounding. It's a true advantage on every level and you can share this message with the community you serve. Our mission is to be the change  and share more love and light in TV – and we want to help drive this movement forward.
That's why this launch is something altogether different. It's not only a good way to make yourself solid commissions, it's also your opportunity to do something truly good in the world.
Help us ignite a global movement for using TV as a force for good by partnering with us! You'll also be making a meaningful impact with every sale – and have the chance to win some truly unique prizes.
Keep reading to find out more about that…
Launch Dates
The launch will run from Sunday, January 14, to Friday February 15. Mark your calendar!
Key Dates:
14 January – Cart officially opens
19 January – Divine Spirit Network goes on sale with distribution nationwide
15 February  – Cart closed
Here are Just a Few Prominent Influencers Who Have Helped Push The Divine Spirit Network Mission Forward
(Add list from with our small logo and their name beside it here from www.orgenarose.tv/overview)
You're "Secret" to Abundance
Of course we know it's not a secret that as you give so shall you receive, but it's been proven that being able to truthfully say that you make no profit on the front end yields much higher conversions and customer loyalty translating to more commissions on the upsell for you!
You'll get to be a divine messenger and make great commissions when people choose one or more of the advanced offerings just after the initial membership offer.
Upsell Opportunity #1
SHINE YOUR LIGHT
Price
$297 (discounted from $497)
Commission
40% commission to you
This is a comprehensive 12-week course that we carefully designed to guide you through applying the Divine Messenger framework to your own unique calling, vision and purpose.
The course is delivered in 6 modules, each one laser focused on one core pillar to help you release fears of being heard and seen on a big level so you can shine your light and be the change you came here to be.
On top of that, we'll be including carefully selected bonuses drawn from our library of in-depth business training…
At $297, that makes for a smart up-sell offer for those just getting going with the idea of shining their light… so it'll be easy to convert initial prospects to buyers and earn immediate up-sell commissions.
Upsell Opportunity #2
SHINE ON TV
This is for more experienced divine messengers ready to step up, shine their light and reach more people on a bigger level.
Price
$1997 (discounted from $2997)
Commission
40% commission to you
Membership includes multiple Q&A calls and other involved features but there is still a significant 40% commission to you!
Members receive a host of benefits and every resource needed to truly shine On TV including comprehensive training, expert advice & feedback, a divine peer group, even an opportunity to  e featured on an international TV platform.
How to share this in the highest and
best way…
Put together an irresistible bonus package that's aligned with the content of our program.
Mail as often as you can while the cart is open.
Mail 2 to 3 times on the final day – this is when most of the action happens!
A few rules to remember…
DON'T offer cash incentives, prizes that you have to buy or pay for, or any other kind of bribe.
DON'T use cookie stuffing, spamming or other shady tactics.
DON'T misrepresent our product/offer.
DON'T use negative words such as 'scam' in any promotional campaign.
DON'T portray yourself as us in your marketing efforts. Make it clear that you're promoting as a partner.
It's very important to that we practice what we preach about ethical entrepreneurship and conscious capitalism…
…so we reserve the right to disqualify you from any bonuses, prizes or other incentives if we feel you're not following these guidelines and doing it ethically and professionally.
Here's a recap on exactly what your support in our launch means…
IMPACT – Every ounce of support you give us is directly tied to making a meaningful difference:
A portion of every sale goes towards funding the building of an East African village and providing girls with what they need to have an education and follow their call.
A successful launch here will raise the bar and inspire others to truly be the change in their movement.
STRONG SUPPORT TEAM
We'll provide custom swipe copy for emails, Facebook ads, etc.
We'll help you earn more commissions through FB Remarketing on our own dime from one of the best in the business.
Here's What to Do…
Already have an affiliate account with us?
Click Here to tell us how we can best support each other during this launch.
Make sure to sign up as an affiliate if you haven't done so already…
Fill out the form below to create
your affiliate account:
If you have any additional questions or need help with anything, please send an email to:
Thank you for helping us in this movement. Together we can be the change!
Orgena Rose